Automated & Real-time Stats
Customize To Your Rules
Depth Charts, Injury Reports
Player Salaries & Contracts
Live or Offline Drafting
CREATE YOUR OWN FANTASY LEAGUE SITE

Football
Baseball
NASCAR
Hockey
Basketball
Golf
Individual Signups Welcome!
As a commissioner you want it!
As a fantasy host we offer it!
As a league player you won't be disappointed!!
FANTASYKING.NET COMING SOON TO YOUR LEAGUE!!

A famous philosopher once said,

"Don't put off until tomorrow what you can do today!"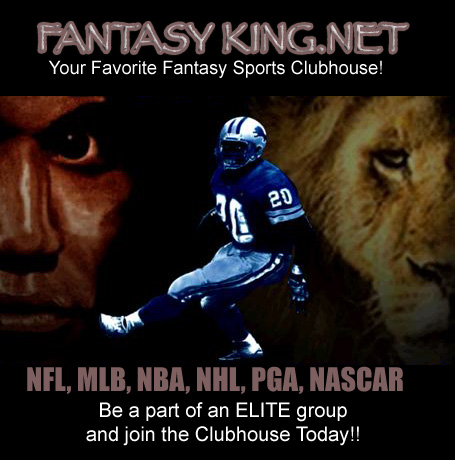 Copyright 2003, FantasyKing.net. All Rights Reserved
For more information contact